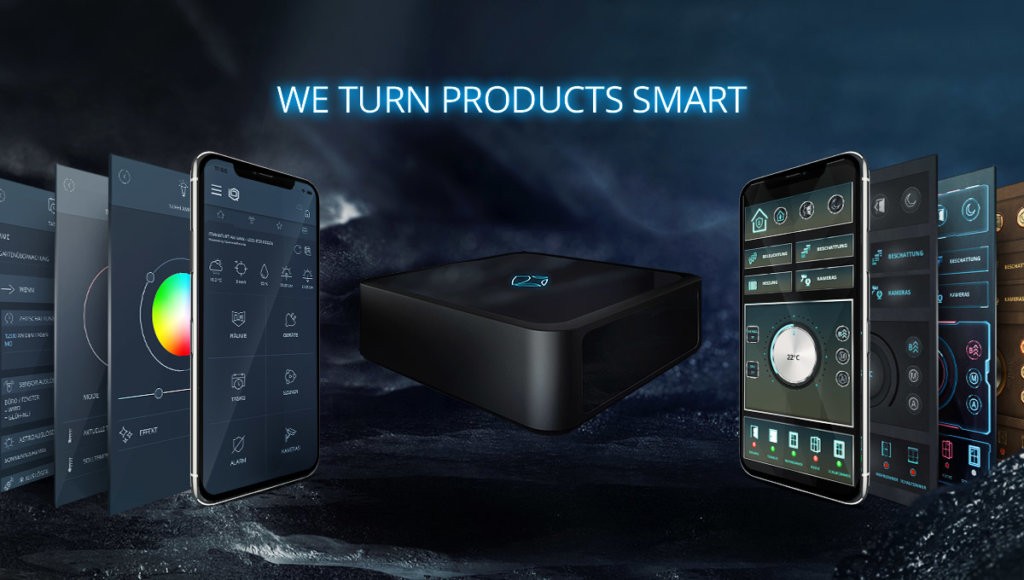 IoT & Smart Home Solutions – The easy way to turn any home smart
Mediola® brings the benefits and convenience of smart living to any home. No matter if your home is still under construction or 100 years old, if you have a small flat or a large villa. Mediola® offers unique products to make each of them the smartest one in town.
Therefore we have developed a comprehensive smart home solution consisting of software, apps, gateways and cloud. Our products transform almost any device into a smart home / IoT-capable device that can be connected to the cloud and controlled centrally by an all-in-one app or by voice. The effect: A smart home system that improves your life with more security, more energy efficiency and more comfort.
USP of mediola® is its open and flexible platform, which is entirely modular and scalable. It allows to connect a wide range of technologies, standards and products from a huge number of brands to a seamless solution. Millions of already installed devices like roller shutters, shades, garage doors and climate control of popular brands like Somfy, Hautau, Elero, Warema, Becker-Antriebe, Roto, Siegenia, Rehau, Internorm, can be connected to modern wireless standards/ defacto-standards such as Homematic IP, EnOcean, Z-Wave, ZigBee and wired systems such as KNX.
With mediola®, you can control, monitor and automate all your lights, shades, air conditioner, heater, audio-video-devices, surveillance-cams, sensors and many more from wherever you are. Just control your entire home technology across brands with a tap, by voice, or completely automatic. To upgrade any home to a smart home and lift it to a new level of comfort has never been easier.
* Click here for a detailed overview of all supported brands (compatibility list)