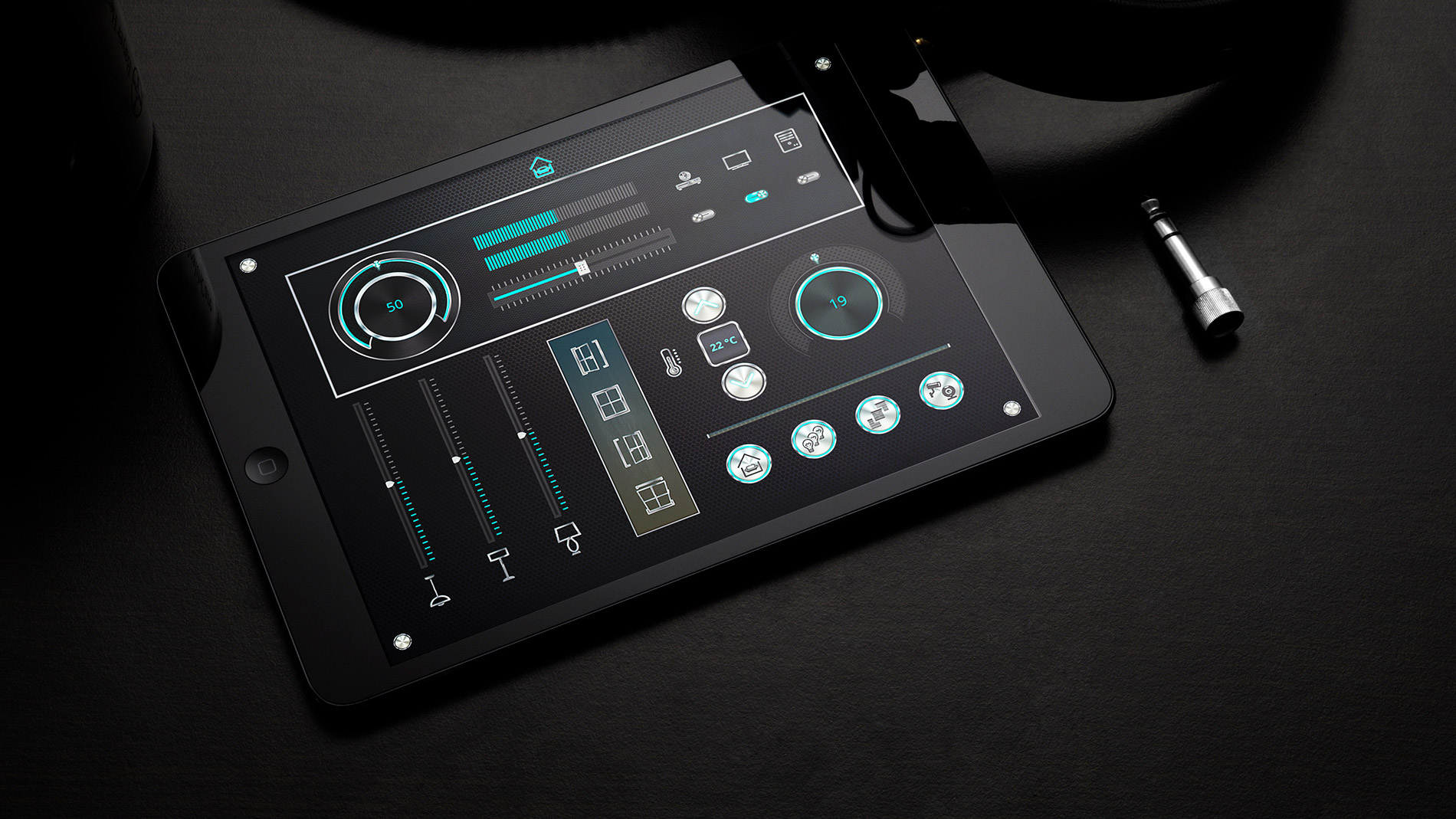 TURNS ANY HOME INTO A SMART HOME
mediola® is a unique and fascinatingly flexible Smart Home System. Our Software, Apps and Gateways enable all technology in your home to seamlessly communicate together in an intelligent way, combining lighting, climate, shades, home entertainment, security and more on a single integrated platform.
Just use your favorite smartphones, tablets or your PC to monitor, control and automate your entire home. Turning your home SMART has never been easier!
Our solutions for your home:
IQONTROL & AIO GATEWAY V5
Cost-effective yet multi-featured entry solution to transform your home into a Smart Home worry-free and simple.
AIO CREATOR NEO & AIO GATEWAY V5 PLUS
Huge functionality, extremely flexible and powerful. Our solution for smart home individualists and technology enthusiasts.
IQONTROL & AIO GATEWAY V5
Offers many features to control and automate your home. Easy to use and amazingly simple to install.
High functionality, easy-to-use and very cost-effective
Supports over 40 brands & wireless protocols (433 & 868 MHz), all infrared devices and some selected IP devices
Comfortable and intuitive setup and usage (i.e. with self-generating control interface)
Designed for Non-Techies without technical know-how
Integrated Task-Manager to realize simple automations via AIO GATEWAY
AIO CREATOR NEO & AIO GATEWAY V5 PLUS
Only your ideas are the limit. Provides even more features and options than its "little brother".
Extremely powerful Gateway incl. 24/7-server to execute cross platform automations
Huge supported devices list, which includes more than 100 brands / wireless protocols (433 & 868 MHz, Homatic-IP & more), all infrared devices and a wide range of IP devices
Modular system with a large number of optional NEO Plugins (i.e. to connect 3rd party gateways/ hubs) to extend the system as required
Professional Smart Home Software incl. App-Designer to create your customized App along your functional needs in your personal Look & Feel
Optional NEO Automation Manager to create complex cross platform automations very simple (via intuitive block editor)
mediola® ALL-IN-ONE – Smart Home the easy way
ONE APP CONTROLS EVERYTHING
mediola® combines all your home devices seamlessly across different brands in one single integrated platform. So all your lights, shades, air conditioner, heater, audio-video-devices, surveillance-cams, sensors and many more can be fully automated and controlled remotely. Just select your favorite smartphone, tablet or notebook to access, control and mange your system from anywhere in the world.
SMART AUTOMATION
Our cross-plattform Automation Manager turns your home really smart. Just create automation programs over all integrated devices easily to let the system ease your life by executing some of your daily routines.You will be amazed about the convenience of a smart home, which acts itself.
MULTI-BRAND-SUPPORT
USP of mediola® : Its open and flexible plattform. Because mediola® is entirely modular, scalable and embraces a wide range of technologies, standards and products from various vendors to a seamless solution, everybody can easily create his customized "All-in-One" control App regardless of the underlying technology.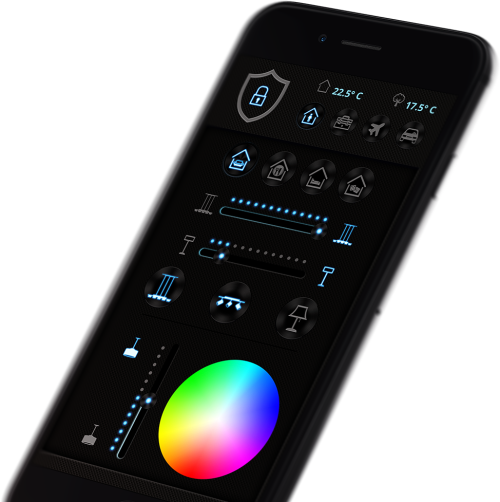 mediola® verbindet Marken & Technologie-Standards

mediola
®

 AIO GATEWAY – das Verbindungswunder