mediola® ALL-IN-ONE – Smart Home the easy way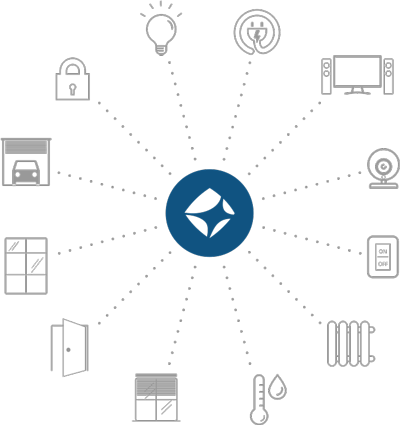 ONE APP CONTROLS EVERYTHING
mediola® enables all technology in your home to seamlessly communicate together in an intelligent way, combining lighting, climate, shades, home entertainment, security and more on a single integrated platform. So virtually every device and system in the home can be fully automated and even controlled remotely. Just select your favorite smartphone, tablet or notebook to access, control and mange your system from anywhere in the world.
MULTI-BRAND-SUPPORT
USP of mediola®: Its open and flexible plattform. Because mediola® is entirely modular, scalable and embraces a wide range of technologies, standards and products from various vendors to a seamless solution, everybody can easily create his customized "All-in-One" control App regardless of the underlying technology.
Simply mix your favorite devices and brands – mediola® takes control!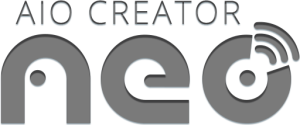 Our All-In-One Solution offers a maximum of flexibility

For individualists and specialists who want and need a bit more, we offer our future-proof software AIO CREATOR NEO. It provides many powerful features to easily design your individual Smart Home App by using innovative features like the the integrated App designer with grafical Drag'n Drop editor, a macro editor to create one-touch-scenes and many more.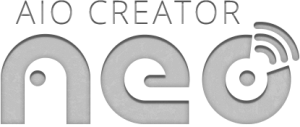 The software runs on Mac or PC and gives you the ultimate flexibility and functionality to integrate all home automation devices and systems you like. Via optional software plugins you can add functionality over time. Just integrate many professional building technologies, smart home hubs and central control units of different brands, whenever you like or your budget allows. Additionally to many supported 3rd party smart home hubs, we also provide our AIO GATEWAY series, to integrate IR devices and many proprietary radio-protocol using brands (e. g. in the sectors climate, shading, energy and safety) into the NEO-ecosystem.
We provide the perfect Smart Home Solution for you:
Your Devices, to be controlled with mediola®, are already "smart" and can be controlled by app, but you now want to combine them with devices of many other brands.
Your devices, to be controlled with mediola®, can be only controlled by a conventional remote control (Infrared or RF) at the moment.
mediola
®

 AIO GATEWAY – Cross-Brand-Connector
unique & multifunctional
Integrates infrared, 433 MHz and 868 MHz radio in one single smart hub
multi-vendor support
Controls all IR devices and more than 800 radio components of more than 40 brands/manufacturers
customizable & flexible
Choose your favorite brands/devices and setup a customized system, that perfectly fit your needs
cost-effective & efficient
Our gateway opens up a wide range of smart possibilities – even for small budgets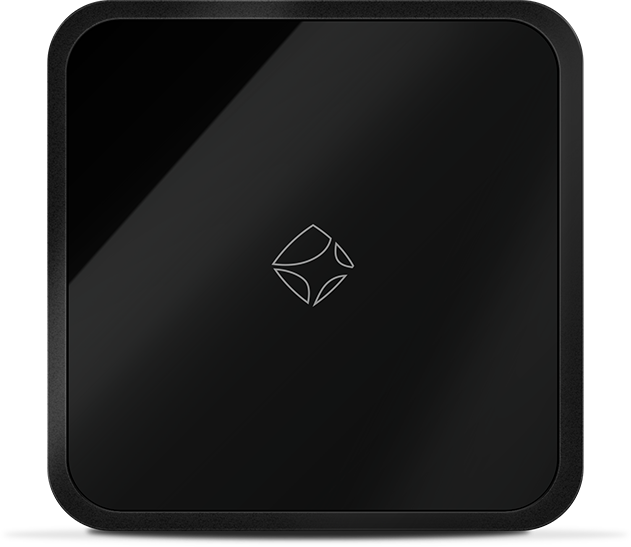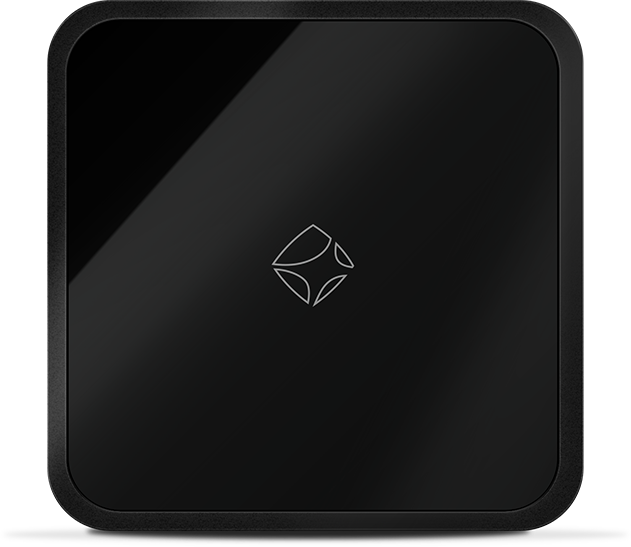 Because our mediola® AIO GATEWAY is equipped with a unique hybrid technology which allows to control your home devices wirelessly via infrared and radio frequency, it's really simple to App-grade new and older homes.
AIO GATEWAY includes our free and user-friendly App mediola® IQONTROL. The App was designed to be as simple as possible, making it easier than ever to control, automate and manage your home. Moreover you can use some great automation and security functions.